Gold Coast Residential Gutter Cleaning
GCGutters - Your Partner For Residential Gutter Cleaning on the Gold Coast
Roof gutters control the flow of rainwater which in turn helps in protecting your property's roof, walls, foundation, and landscape. Because of this, roof gutters require regular cleaning and maintenance as it prevents clogging from leaves, sticks, and other debris.
Affordable Residential Gutter Cleaners Gold Coast
Are you tired of searching the Internet for the best Residential Gutter Cleaner Near Me? Well, in this case, Gold Coast Gutter Cleaning is the right choice. Because we offer the best and most affordable gutter cleaning service. Our company not only offers gutter cleaning but also gutter repairs and gutter guard installation.
We guarantee that all residential gutter cleaning jobs will be completed by certified and experienced professionals. We take pride in our gutter cleaning services as we strive to offer cost-effective gutter cleaning services to every customer. We also provide regular maintenance programs, this will give you peace of mind knowing that we will ensure they are free from clogging which will prevent damage to your home.
How does our Residential Gutter Cleaners Gold Coast function?
Gold Coast Gutter Cleaning service functions effectively to remove all debris from your gutters. We promise to leave your gutters functioning the best they can and this will prolong their life and maintain their condition.
We make use of the right tools, equipment, and professional experience to ensure all work is carried out in a hassle-free manner.  Our team is known for being: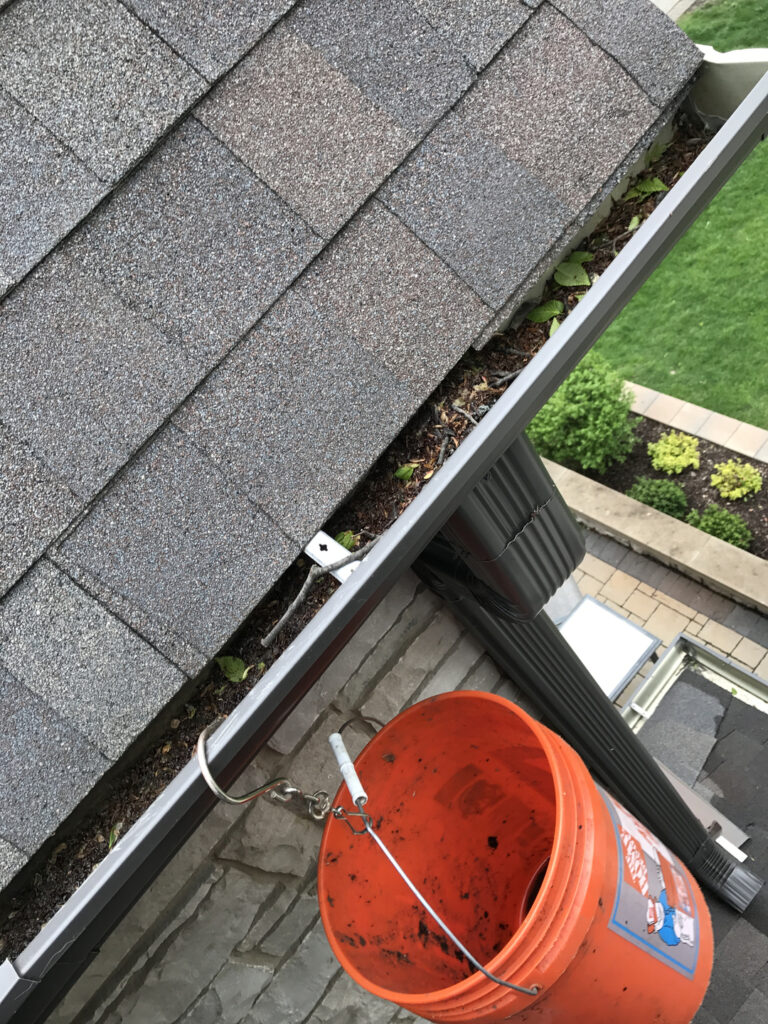 What will you get when you choose Residential Gutter Cleaning Gold Coast?
Prompt Quoting Service
We provide every customer with a quote irrespective of the type of gutter cleaning. Whether you opt for quarterly clean or you're preparing your roof and guttering for bushfire season, Gold Coast Gutter Cleaners provide you a wide range of gutter cleaning services to suit all your needs.
On-Time and Reliable Service
Gold Coast Gutter Cleaning prides itself on customer service, and so whenever you make an appointment with us, we are on time. We also offer you reliable gutter cleaning services without compromising quality or safety.
Certified and Insured Gutter Cleaning
Gold Coast Gutter Cleaners are a fully certified and insured company for reliable gutter cleaning. We are also insured whilst working on your property. We ensure that we provide a safe service as we always follow the latest safety standards and all work is carried out by professional tradesmen.
Customer Satisfaction
Gold Coast Gutter Cleaning has an unmatched Satisfaction record with its' customers. We promise to make sure that everyone is pleased with our gutter cleaning service and the post-cleaning results we provide.
All in all, Gold Coast Gutter Cleaners will clean your blocked gutters at an affordable price thereby protecting your home and investment. Don't wait until it's too late, just opt for our safe, fast, and reliable gutter cleaning services!
Our invoices include the following information:
Payment for our invoices can be made by:
When we have completed the work, if a cleaning schedule is recommended, we will organise a FREE reminder to be sent to you a week before your next clean is due.
This will give you peace of mind that we are looking out for your gutters to keep them maintained in their best possible condition.
For some, the first time they realise that they have a roof problem is when they have a leak or overflowing gutter.
We are able to help, however due to safety regulations we are unable to access most roofs while it is raining.  Therefore we do need to wait for your roof to dry to begin work.
Why Are Clean Gutters So Important?
Regular maintenance and cleans protect your biggest asset and avoid problems with insurance claims. Did you know that a claim for water damage arising from a roof leak can be rejected if you do not clean your Gutters regularly and maintain your roof condition? Our free Roof & Gutter Condition report is an excellent way to prove you have kept this up to date. Regular gutter cleaning and maintenance is also important for these reasons:
We have used Gold Coast Gutter Cleaning for the past couple of years. We used to have over flow of rain water on our veranda during heavy downpores, this no longer occures since Gold Coast Gutter Cleaning pointed out and cleaned a hard to access blocked gutter that had supposedly been cleaned by a previouse gutter cleaning mob. Gold Coast Gutter Cleaning do an amazing job they took before and after photos also cleaned the hot water solar panels, down pipes, cleaned up all the mess! Living in a very leafy area we have Gold Coast Gutter Cleaning visit every six months dont look any further this company does a proper job
Great job carried out by Andrew, very thorough and professional. He also cleaned up all debris on the ground and even went next door and cleaned up anything that fell over that side of the fence. Would happily recommend this business.
Recently sought gutter cleaning services from company to complete work for a gated community of 20 dwellings. Friendly and nice to deal with both Kathryn from office operations, and Andrew who undertook the required work. Found to be very professional and a job well done and will be hiring again in the future. Paul Busuttil
Kirill Roujnikov
29/09/2022
Reliable easy to book good communication clean work
Excellent service friendly professional no hesitation in recommending this company and will be a regular user.
Excellent service. Great job. two houses and sheds completed. Will definitely be using this company again.On time, efficient. No mess.
Sandra McKenzie
22/04/2022
Extremely friendly and informative. Great job and nothing too much for them to do. Will get them again.
My gutters and drains were a complete mess full of leaves and debris. Gold Coast Gutter Cleaning did an amazing job they even took before and after photos and to top it off they cleaned up all the mess! I will definitely be getting regular gutter cleans from now on. Thanks guys.
Susan Auckland
22/12/2021
A professional and efficient company from the office through to Andrew and helper who arrived in record time and did a superb job. Would highly recommend this team. Thanks for a job well done, we are rain ready!!